The Preview Panel
The preview panel lets you see how your org mode document would look like formatted.
It's a good place to look if you want to get an overview of the content or if you want to read a lot of text.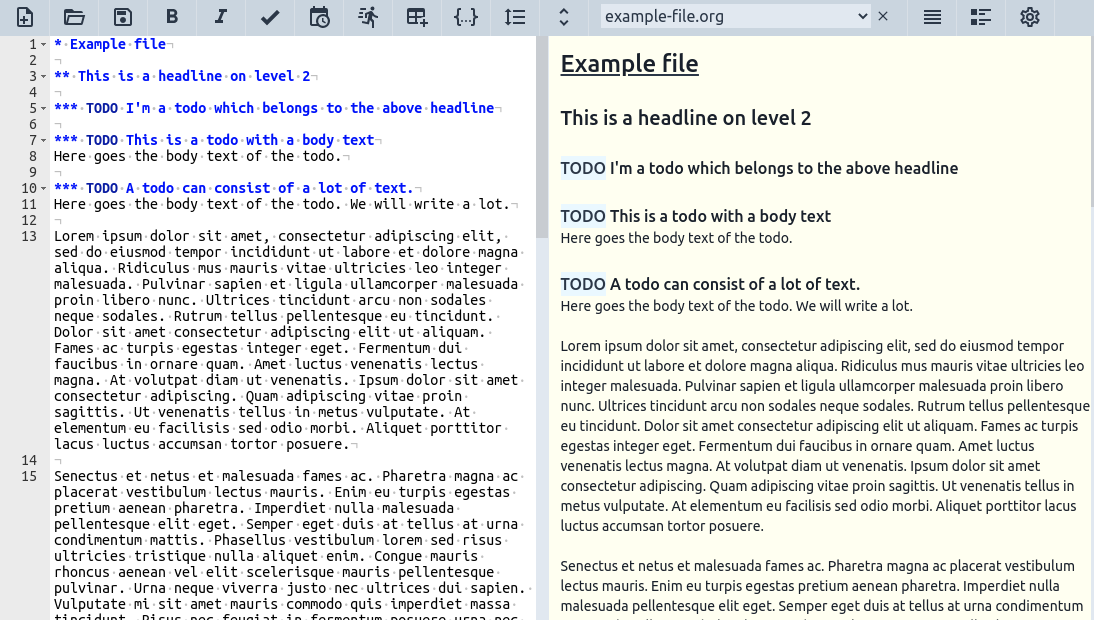 From the Preview panel you can also use the context menu to change a Todo, for example its priority or state.
The Preview panel also allows for searching using the same expressions as the agenda search. Se the search documentation for more.